"...Life is about what you bring, what you take away, what you leave behind..."
Off the beaten track
A world apart from the typical tourist hotspots, and well off the beaten track into some of the more wilder parts of our beautiful island, is where you'll find 'Hidden Ireland' – or, as we like to call it, 'A Place Near Heaven'.
Okay, some of you may already be acquainted with Ireland's bigger sights. Even if you haven't visited, you'll have probably heard about the Cliffs of Moher, the Rock of Cashel and the Giant's Causeway.
Sometimes wandering off the beaten track is what you need to make holiday memories. Go exploring, though, and you'll find plenty more treasures just off the beaten track.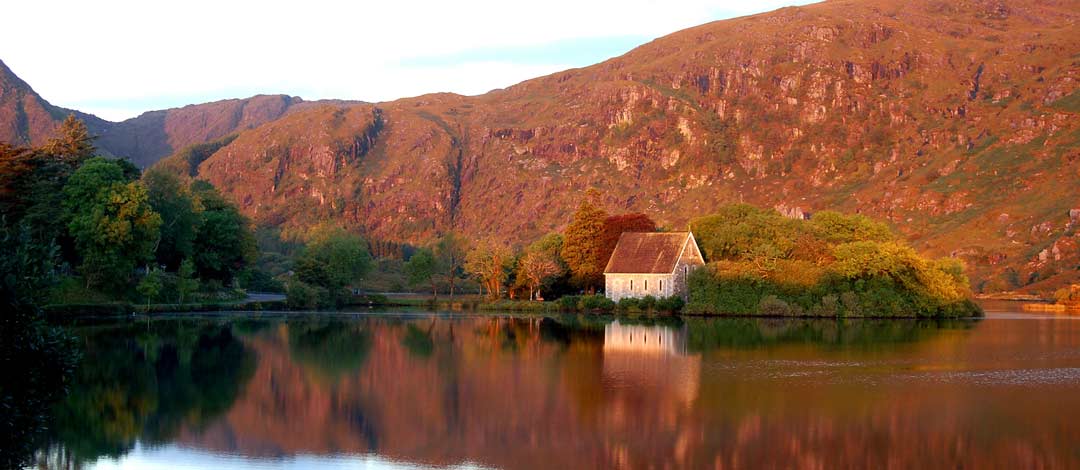 Gougane Barra Church: West Cork
Want to know a secret? Cork's Gougane Barra Forest Park is hiding the prettiest little church you will ever see. Right by a lake sits St Finbarr's Oratory, close to a former 6th century monastery. Unsurprisingly, this little church is a popular wedding location. Just look at those views...and think of the wedding album.
Location: Gougane Barra Forest Park is located 5km west of Ballingeary on the R584 to Bantry, at the Pass of Keimaneigh.
THE WILD ATLANTIC WAY
From the wind-whipped tip of Malin Head to the safe haven of Kinsale Harbour, wrap yourself in the wilderness of the west coast of Ireland on the world's longest defined coastal touring route.
The Wild Atlantic Way is a sensational journey of soaring cliffs and buzzing towns and cities, of hidden beaches and epic bays. So whether you drive it from end-to-end, or dip into it as the mood strikes, it's going to be a once-in-a-lifetime experience.
Location: Malin Head to the safe haven of Kinsale Harbour Ireland's Western Coastal Route.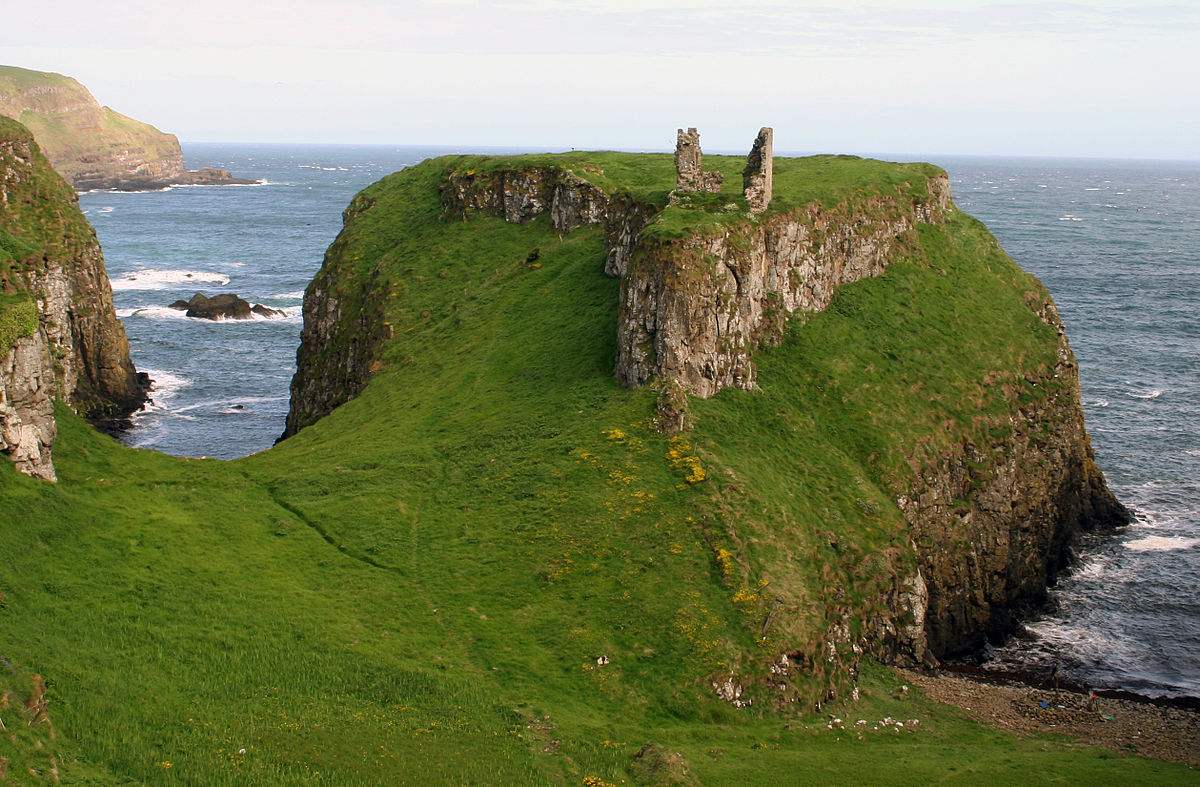 Dunseverick Castle: The Causeway Coast, County Antrim
The north Antrim coast, a.k.a. the Causeway Coast, boasts some epic sights. One of the unsung heroes, though, has to be Dunseverick Castle. Although it's merely a crumbling ruin now, Dunseverick's location on top of a peninsula adds a gravitas worthy of a potential future location for locally filmed Game of Thrones. Fantasy adventure aside, the castle has already had an eventful past: St Patrick allegedly visited in the 5th century; a Viking invasion came to its door in 870 AD; and it was captured and destroyed in the 1600s. The fact that the gate lodge survived at all is quite a miracle.
Location: Found close to Dunseverick village, just off the Causeway Coastal Route.
Get in touch
Discover more, get in touch and enquire about there and many more destinations like:
• The Ring of Beara
• Gougane Barra
• Holy Cross Abbey
• Bridges of Roses
• Ancient East
• Wild Atlantic Way
Connect on Social